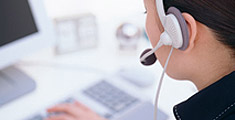 Manufactory: Sanyo Elevator (Zhuhai) Co., Ltd.
Add: No. 126, Hanqing Road, Pingsha Town, Zhuhai City, Guangdong Province-519055, China
Service Hotline: +86 756 7267236
+86 756 7267235
Fax:+86 756 7267332
E-mail:admin@sanyoelevator.net
japansanyoelevator@163.com
Homepage : www.sanyoelevator.net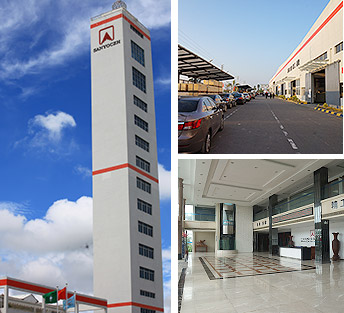 JAPAN SANYO ELEVATOR CO., LTD. is an international and advanced company which registered legally Macau and the manufactory has been located in Zhuhai,China. As a foreign-owned enterprise, we develop and produce multiple series of elevator products: Business Elevator, Home Lift, Panoramic Lift, Hospital Elevator, Cargo Elevator, Escalator Lift and Moving Walk etc. The company's total investment has reached 15 million US dollars and the super high speed elevator(4.0m/s) has been located in 86 meter high elevator testing tower one of Zhuhai most iconic landmark.

Furthermore, our technical department can offer more flexible lift design proposal & accept various non-standard elevator project.

JAPAN SANYO ELEVATOR CO., LTD. focus on the protection of independent intellectual property and brand construction, attach importance to technological innovation and new energy development, we have organized our professional technological R&D team and manufacturing team, using the modern equipments to produce cabin, landing door, door system and door panel by laser cutting machine and welding robot etc. , now has achieved more than 20 elevator of invention and utility model patent, truly mastered the core technology of elevator balance steady, low carbon energy. For many years, the company won the "Guangdong provincial contract re credit enterprise" and "high-tech enterprise", won the "500 manufacturing enterprises in Guangdong province" in 2016, and won the "national quality integrity benchmark" typical enterprise in 2017". Through continuous in Seiko, enterprising, innovative research and development, launched a variety of products for a variety of needs: passenger elevators, business elevators, residential elevators, sightseeing elevators, villas elevators, cargo elevators, car lifts, escalators and sidewalks and other special equipment.

Meanwhile, in order to guarantee the quality and safety of product, our production line is strictly managed and supervised under the modern standard. Such as 'ISO 9001': Quality Management system, 'ISO 14001' Environment System Certificate, 'OHSA18000': Occupational Health and Safety Management System. As developing the overseas market, we are applying the CE and CU Certificste.

We apply an appropriate and humanized policy about subscription order cancellation and return product according to the customer's requirement. In addition, we completely respect consumers' privacy and follow the confidentiality agreement. In order to fulfill the requirement of overseas customers, we have set up representative offices abroad, such as Singapore, Cambodia, Bangladesh, Philippines, Australian, Iran, KSA and so on.